Sturgeon Fishing in British Columbia
Sturgeon fishing in BC is a true big game fishing experience –The Fraser River has Sturgeon weighing in at more than 800 pounds. Perhaps the most exciting thing about Sturgeon fishing in British Columbia is the fact that you're on the hunt for living dinosaurs; the white Sturgeon are literally living relics from millions of years ago.
Finding these massive white Sturgeon takes skill, a little bit of luck and lots of experience – and all Sturgeon Hunter's expert Sturgeon fishing guides have all three.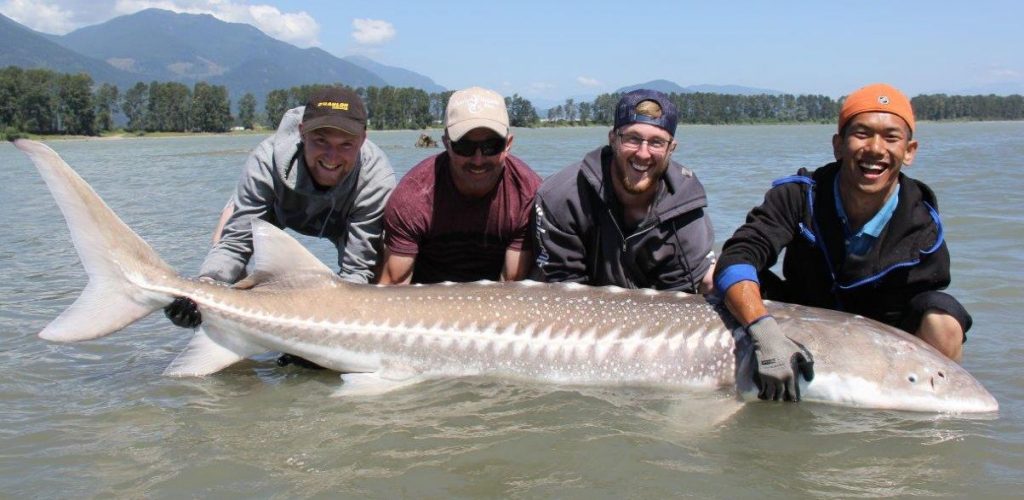 The Thrill of a Lifetime: Sturgeon Fishing in Canada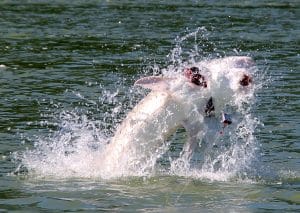 Sturgeon Hunter specializes in Sturgeon fishing throughout British Columbia. Sturgeon Fishing BC We go where the fish are, saving you time and helping you catch massive white Sturgeon that you'll remember for years to come.
We provide an all-around experience; we run our fishing charters from covered and heated aluminum jet boats so you can enjoy Sturgeon fishing in British Columbia Canada during any type of weather. Sturgeon Hunter provides top-quality tackle and bait for each passenger on our charters, and we have a 98% success rate. On any given day, you have a 50% chance or better of catching one or more 100-pound or heavier fish when you book an excursion through Sturgeon Hunter.
Need accommodations? Sturgeon Hunter can help – since we've been fishing these rivers professionally since 1998, we can assist you in finding the perfect place to stay while you're Sturgeon fishing in British Columbia.
About Sturgeon Fishing in British Columbia
The sturgeon in the Fraser river are a diverse population.We have little ones, big ones and really big ones. Generally, the fish you'll encounter on your Sturgeon fishing trip in BC will range from four feet to seven feet – but each season, we're fortunate enough to catch many Sturgeon between seven and 11 eleven feet long. Some weigh in at over 800 pounds (and that's a story you can tell for decades… but don't forget to pose for a few snapshots with your Sturgeon so you have evidence).
Sturgeon fishing season begins in March and lasts through November, so you can book your BC Sturgeon fishing trip when it's most convenient for you. Our heated, covered jet boats will keep you comfortable no matter when you choose to come out.

Book a Sturgeon Fishing Trip in Canada Today
At Sturgeon Hunter, we're committed to helping you find the biggest Sturgeon possible – but we can't do that unless you call us at (604) 612-7850 or send us an email. We'll provide you with all the information you need and secure your spot on one of our BC sturgeon fishing charters so you can enjoy the best sturgeon fishing trip Canada has to offer.